Countering Childhood Marriage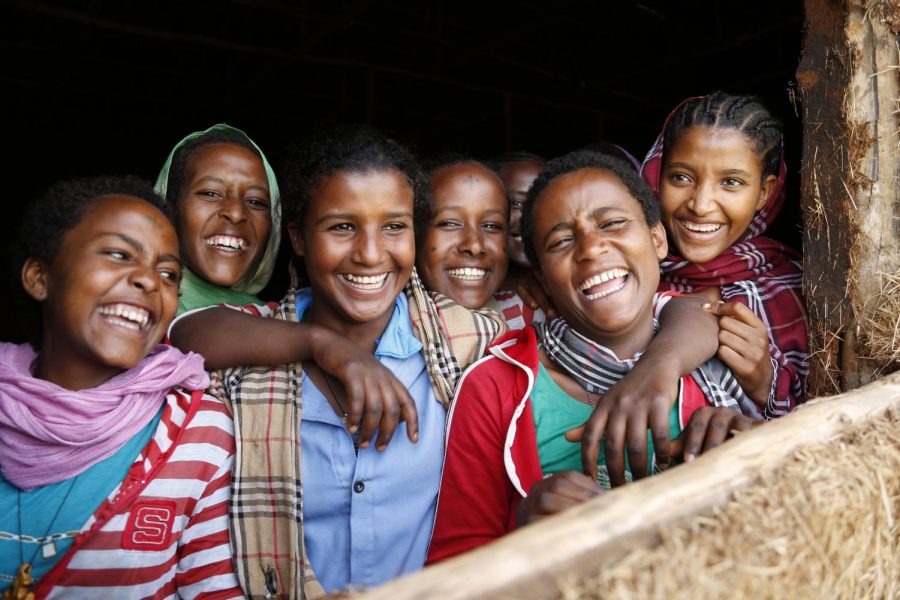 Tanvi Siddhaye, Sci-tech Editor
March 19, 2019
Amid the crises of famine, war, and natural disasters in the world lies another rampant disease hurting millions of girls all over the world: child marriage. Afflicting one in five women worldwide and over twelve million girls every year, child marriage is practiced in areas of the world where girls are generally seen as burdens on their families, according to Girls not Brides.
The marriage of girls under the age of 18, according to the New York Times, puts social, financial, and educational burdens on girls. In many cases, they do not have the right to divorce as minors, and are often subject to domestic abuse, and in some cases, human trafficking. India currently has the highest number of child marriages, with 15,509,000 underage girls married as of 2017. Bangladesh has the second highest number, followed by Nigeria, Brazil, Ethiopia, and Pakistan.
Thanks to action by the United Nations, organizations like Girls Not Brides, and certain government administrations, the worldwide problem is slowly being eradicated. South Asia's (mostly the countries of India, Pakistan, Bangladesh, and Sri Lanka) risk of child marriage among girls fell from fifty percent to thirty percent due to India's initiative to stop child marriage, according to the New York Times. India passed its Prohibition of Child Marriage Act in 2006, criminalizing marrying anyone under the age of 18 with high fines and a jail sentence. In 2018, according to Girls Not Brides, a mobile app was created to alert authorities about forced child marriages.
In Pakistan, the marriage of girls 16 years old and over is legal, but the fine of marrying an underage girl is 1 million rupees and up to ten years in prison, according to Girls Not Brides. In Bangladesh, marrying people under 18 is illegal, however, there is a loophole in the law saying that children can get married in "special cases." The definition of these special cases remains unclear.
The Bangladeshi government aims to reduce marriages among children ages 15-18 by one-third. This year, the Bangladeshi government also helped develop an app where wedding officiants could verify the bride and groom's age through a database. South Asian countries have some of the highest rates of child marriage, but even though it is slow, progress is coming.
South Asia still requires long strides to counter the outdated and harmful practice of child marriage, sub-saharan Africa also has a long way to go, being the site of one-third of all child marriages in the world. According to the Economist, three out of four girls in Niger are married before the age of 18, and the legal marrying age is 15. However, in Ethiopia, child marriage has declined by one-third in one decade alone. This may be due to the government and religious leaders spreading the message that underage marriage hurts both the children forced into marriage and the community itself. While a great stride for Ethiopia, a large part of sub-saharan Africa still has child marriage that has been reduced in very few numbers. Often, corruption in the government and law enforcement in certain countries prevent law officers from arresting those who marry children and perpetuate the cycle of poverty, child marriage, and lack of sufficient resources.
In Europe, many countries have banned child marriage, like Germany, Sweden, and the Netherlands, however, countries like Austria, Italy, Belgium, Spain, and the U.K have loopholes in laws that allow for marriage of underage people. The European Parliament called for the EU to fund projects and develop strategies to get rid of child marriage, not only around the world but also in Europe, according to the Human Rights watch.
The backward practice of child marriage is still legal in many U.S states. Delaware became the first state to completely ban marriage of people under the age of 18 in May of 2018. According to the New York Times, between 2000 and 2015, around 200,000 minors were married in 41 states.
Tahirih Justice Center, a non-profit organization that helps victims of violence, also helps those in the United States who were forced into child marriages. Alex Goyette, Policy Associate at Tahirih says, "California is one of the many states that allow legal child marriage. Some state legislators attempted to end the practice recently, but the bill was weakened with various amendments before final passage." When asked about how we as a community can help end child marriage in the Bay Area, Goyette said, "Anyone interested in ending child marriage in the Bay Area should contact their state legislator, and ask them to do so." Child marriage is unfortunately very alive all over the world, and reforming our communities and governments may just help us tackle the worldwide problem.