Privacy in China: Pervasive or Prudent?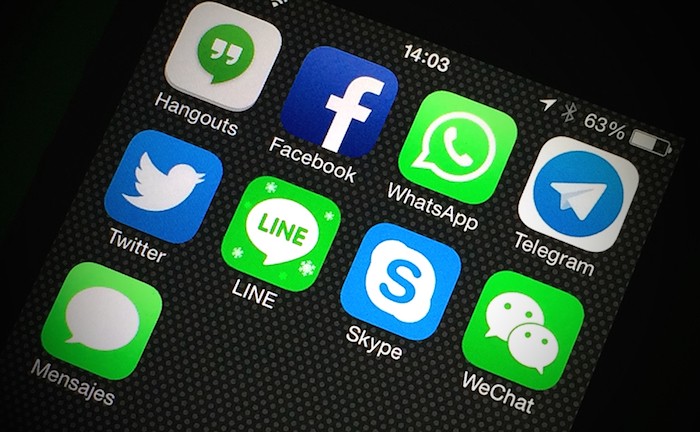 Rushil Gupta
March 21, 2019
Using Google is sort of an everyday thing. You search up the answers to a test, the price of a purse you want to buy, and pretty much everything else. All of this information is collected and stored within Google, not turned over to the US government. In China, however, it's a different story. If you are a Chinese citizen, you have probably heard of WeChat, China's popular messaging platform. What you may not know is that a new update to the app can alert you if you come within 500 meters of another user that is in debt. This is part of the Chinese government's new and controversial "social credit" policy, which more or less uses the fear of public humiliation to get the public to be more responsible about managing debt.
The Chinese government is planning on putting this policy into full effect by 2020. Once completed, this policy will grant each citizen an ID tied to a permanent record. Everything from DUIs to credit scores will be included in this record. Several cities and provinces are already operating different versions of this policy. For example, the northern province of Hebei has implemented the 500-meter warning on WeChat into their system. All of these systems will eventually come together as one big database "in order to keep track of everything everyone is doing," according to Evening Standard.
The plan is for only those who have bad records to be disadvantaged. They will be blocked from booking flights and train rides, according to BGR. "Among some of the other ways you can draw scrutiny to yourself and potentially a negative score is if you reportedly play an excessive amount of video games and post fake news online. You can also be punished with slower Internet speeds, reduced access to good schools and get banned from certain jobs," BGR says. However, if you do community service or other civic duties that give back to the community, you will be rewarded with "credit points."
The people that live in Hebei are also given access to a "map of deadbeat debtors." Who wants to be known as a "deadbeat" to the rest of their home nation? This just further reinforces the Chinese government's goal of using the fear of being publicly humiliated to get their citizens in line. This is not the first instance of the Chinese government using an app to regulate its citizens. This is also not the first time that the topic of WeChat's privacy issues has been brought up.
WeChat is, according to Financial Review, "literally the digital gateway to China and used by more than 800 million people for everything from transmitting legal advice and investment opportunities to arranging a dinner and swapping contact details." Anyone looking to do business in China or even just interacting with its people must have the app. To communicate in China and not have WeChat is next to impossible.
When a ranking of several messaging and communication apps based on their security was compiled by Amnesty International, an organization focused on human rights, WeChat was ranked the worst. Amnesty also noted that WeChat did not provide end-to-end encryption, the gold standard for privacy. They stated that this flaw "left open the possibility its messaging system could be accessed via a "back door" and did not publish transparency reports on government requests for information." WeChat creator Tencent argues saying that these flaws would have been difficult to rectify as fixing them would be "legally and politically very difficult given China's laws and regulations strictly control the internet." Financial Review summarizes this as "censorship and surveillance."
Although this problem seems to be happening within Chinese borders, this actually extends beyond the reach of Chinese authorities and beyond the Wec\Chat parent company Tencent's reach. Because they are constantly monitored and, to a certain extent, controlled by the Chinese government, the treatment extends to all WeChat users around the whole globe. "China has effectively extended its oversight of the internet outside its borders," says Fergus Ryan, a cyber security analyst at the Australian Strategic Policy Institute in Canberra. "Tencent [WeChat's company] will always comply with every request for information from Chinese authorities."
Thankfully, this sort of invasion of privacy has not reached home, although this violation of the privacy of Chinese citizens should serve as a stark reminder of how the people of the United States should be careful about what they use and what they say online.