Indictments Against Israeli Leader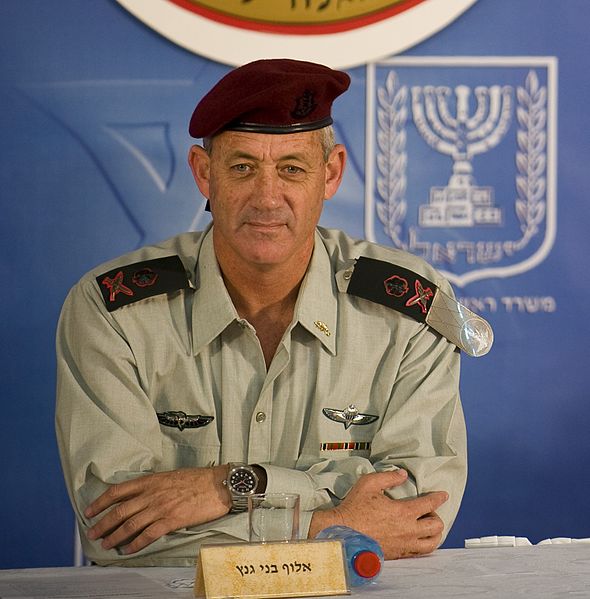 Late this February, Israel´s attorney general announced his plans to indict Prime Minister Benjamin Netanyahu on charges of bribery and breach of trust. Netanyahu will be required to attend a hearing on the indictment no later than June. The news comes with the Israeli election just weeks away, and due to the hearing, Israelis will go to the polls without seeing the evidence against the prime minister.
According to CNN, Attorney General Avichai Mandelblit will indict Netanyahu in connection to three distinct cases. In the first case, Mandelblit alleges that Netanyahu accepted $280,000 worth of gifts from billionaires in exchange for a tax break that would be beneficial to them. According to CNN, in the second case, Netanyahu is facing breach of trust charges for making a deal with Arnon Mozes, the owner of an influential newspaper in Israel called Yedioth Ahronoth. In exchange for favorable coverage, Mandelblit alleges, Netanyahu agreed to "limit the publication of Yedioth Ahronoth's largest rival, Israel Hayom." However, the most serious case is the third, in which the prime minister faces bribery charges in addition to breach of trust. According to CNN, while serving as the minister of communications, Netanyahu allegedly "advanced regulatory benefits worth 1 billion shekels," equivalent to $280 million, to Israeli telecommunications firm Bezeq and its primary shareholder and chairman, Shaul Elovitch. In exchange, "Netanyahu received favorable news coverage from Walla News!, an online news organization owned by Elovitch."
Under Israeli law, Netanyahu is entitled to a hearing before the indictment is finalized. According to the Jerusalem Post, Mandelblit has set the hearing date for no later than July 10. Even though a hearing will give Netanyahu the chance to tell his side of the story, the decision to indict will still lie with the attorney general. If indicted, Netanyahu would not necessarily have to step down. According to NPR, "Netanyahu has signaled that if indicted, he would remain in office and fight in court." According to NBC, Netanyahu has condemned the charges as "an unprecedented witch hunt," and has criticized the decision to announce them prior to the election. At a press conference, he claimed, "The Left have applied endless pressures on the attorney general in order for him to say that he is recommending to indict me."
Reaction from the public has been mixed. Netanyahu's impropriety does not seem to concern most voters. According to recent Gallup polls, his approval ratings have only decreased by one percent since the allegations were revealed. According to the Jerusalem Post, he is on track to serve his fourth consecutive term as prime minister. A recent poll shows Netanyahu with a two percent lead over opponent Benny Gantz. However, his party, the Likud, is predicted to lose seats in Israel's legislative body, the Knesset, to Gantz´s party. According to NPR, not everyone is on board with a fourth term for Netanyahu. The Israel Democracy Institute asked the country to consider if it is "best for the country to be governed by a leader charged with serious criminal acts of corruption, or is it best for him to resign and focus on proving his innocence in the courts?"
This isn't the first scandal Netanyahu has faced over the course of his career in politics. According to the Associated Press, he was accused of influence peddling in the 1990s during his first term as prime minister. During the same time period, he was "suspected of pocketing gifts and foreign contributions received from world leaders—items considered state property." While serving as finance minister, he was accused of using state funds for personal travel expenses; however, the charges were dismissed. Netanyahu has also received criticism for his extravagant, and some would say unnecessary, expenditures, including "$1,600 on a personal hairdresser" and $2,700 "purchasing ice cream from an artisanal Jerusalem parlor."
With the April 9 election fast approaching, Israel could be heading into uncharted waters if it chooses to reelect Netanyahu. While a prime minister who is indicted is not required to step down, as the New Yorker points out, two former prime ministers, "Yitzhak Rabin and Ehud Olmert[,] did, and for lesser offenses committed before they entered office." Formal indictments will come after the election, and if Netanyahu refuses to resign, Israel could find itself in a tricky situation.