Tips and Tricks on How to Treat your Chromebook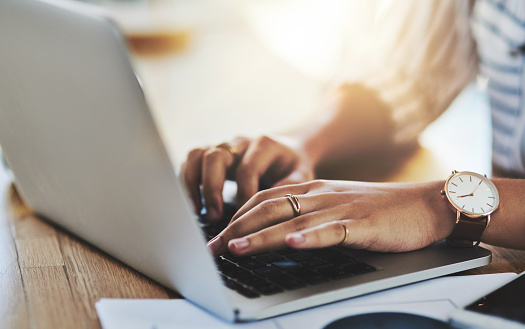 Anmol Gill, Sci-Tech Editor
October 12, 2020
Distance learning has required millions of students across the nation to attend virtual classrooms, many of them coming in the form of a device given by the school district. At the beginning of quarantine, Santa Clara Unified District ensured that every student had a chromebook, requiring them to use it for online learning. This stirred a number of different reactions among the Wilcox community, while some students were content with the new form of learning, many had a contradicting point of view. 
Students have reported complaints about having complications with their chromebook, including connectivity issues, slow working websites, and problems with getting kicked out of meetings frequently. Sara Epps, a sophomore at Wilcox, recounted a personal experience with her chromebook: one of the major issues she faces is "the amount of screen time" she has on "a daily basis because of online classes being so long, and then plus the time doing homework.". She continues to talk about how the excessive screen time causes her headaches which in turn affects her mental health as well as her sleep schedule. Working on a laptop continuously can cause strain in your eyes and piercing headaches, according to verywellhealth. To avoid this, using night mode, which is one of the most unknown, yet most useful features on Chrome, can prevent these health issues, according to chromeunboxed. When turned on, this feature "adjusts the color emitted from the screen to make reading and viewing easier on the eyes in low light or when you are using your device for extended periods of time." To enable this setting, the user must click on the clock in the bottom right corner and turn on the night light button, which resides in the second row and second column. This will help students reduce eye strain and allow for better concentration which could increase productivity.  By utilizing this feature, students can work without any obstacles coming in their way.  
Another major problem students experience include connectivity issues, where many students find themselves kicked out of the Google Meet in the middle of a lecture, which disrupts the student's ability to learn in class with complete focus. Epps also shares her experiences with " having some problems with connectivity" and getting kicked out of meetings multiple times in one sitting, making her "feel uncomfortable relying on something so unpredictable." She continues to add that her ability to focus is hindered by the continuous panic of her wifi cutting out and missing precious class time. One way a Chromebook user can avoid this problem is by running chromebook diagnostics, which comes as an option on the error page. This informs the user on any system problems that are stopping the chromebook from functioning properly. Other methods include disconnecting and reconnecting to the network to see if their network is stable or restarting the chromebook by pressing the power button, according to LifeWire. If everything else fails, looking at if the chromebook is updated to its latest version could possibly help the frequent connectivity issues. By attempting any of these methods, a user can overcome issues that they encounter on a day-to-day basis. 
Additional tools, such as Chrome extensions, could also assist a student's learning. Save to Google Drive, a four-star rated extension given over 4,000 reviews, lets a user "save web content directly to Google drive through a browser action or context menu," according to chrome web store. A user could save content such as documents, images, audio, and videos, just by right clicking on the desired item and selecting "Save to Google drive." Later on, the file can be viewed by looking at the list on google drive. Another tool that can be helpful is Grammarly: a Chrome extension designed to edit text and fix grammatical errors. It claims to "eliminate writing errors and find the perfect word" and will make sure the text is "clear and concise." This extension can help students improve their area of grammar and expand their vocabulary.  All of these tools can support students' education and prevent valuable time from being lost. 
Some educational websites, such as Khan Academy, can help students in regards to academics to understand a concept in depth since teachers only have a limited amount of time to teach the material with the new schedule according to Lifehack. From practice problems to instructional videos, this website can allow students to exercise their knowledge on a specific concept. Another alternative is edX, a website where students can take free online courses, which they can take from home at any time and proceed at their desired pace. EdX includes online discussion groups, where students can express their thoughts, and learning assessments to test the student's knowledge. Having a variety of extensions and websites at hand can allow students to have a convenient and enjoyable experience with online school. Even though many Wilcox students are having difficulty adapting to this new form of learning, these tools can give them a hand to make the process easier.