BLM Protests of Varying Proportions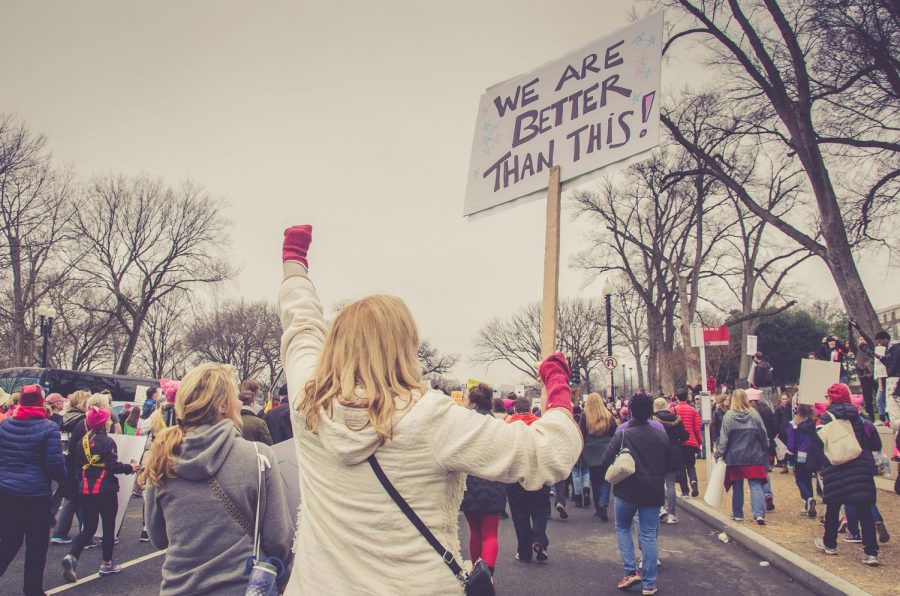 The question of the ethicality of Black Lives Matter protests has persisted since the start of civil unrest in May of 2020. Should protestors and business owners be weary of demonstrations in their area? 
     As of recent, looting and general wanton destruction has ceased to be a defining characteristic of protests as they were during the feverish height of the Black Lives Matter movement. Instead, focus has been brought upon violence during protests, whether it be by law enforcement or citizens.
      In response to the shooting of Jacob Blake by police, protests erupted in Kenosha, Wisconsin in August. According to the New York Times, an armed man during these protests belonging to a vigilante militia opened fire into the crowd. The man, Kyle Rittenhouse, killed two protestors and injured one. This instance of lethal force raises questions about the safety of protestors. Protestors can be thrust into deadly situations depending on the nature of the protest and who responds to it. Vigilante justice is not uncommon and violent groups have infiltrated various protests. Police action also poses danger due to use of tear gas that has emerged in the midst of demonstrations. Firsthand accounts of excessive force have caused concerns about the ethicality of law enforcement methods against protestors and how they put protestors in danger.
     Even more recently, the New York Times published an article reporting that a woman had "struck two people during a demonstration for racial justice in California" with a personal vehicle. This exemplifies the danger of one of the main oppositions to BLM demonstrations known as "counter-protests". Rittenhouse as well as the woman charged with attempted murder would fall into this category. Counter-protestors can be violent and resort to lethal force to dispel gatherings, usually for the sake of vigilante justice. These groups can put protestors and bystanders alike in harm's way. These more intense protests are often accompanied by destruction of property in the community. 
     Reports of rioting and looting have also been surfacing ever since the first George Floyd protests. According to The Mercury News, small business owners in the Bay Area like Adolfo Gomez in downtown San Jose have reported losing thousands of dollars in merchandise from rampant looting. These situations can be dangerous to business owners and protestors alike, as any destruction of property can introduce hazardous debris into the crowd. 
     These extreme cases arise mostly after major events in in a specific area, such as the Kenosha shootings following the death of Jacob Blake. Many protests are inherently peaceful, as demonstrated by gatherings like the ones seen in San Francisco. The San Francisco Chronicle  informs the public of peaceful protests in which Buddhist protestors held "sit, walk and listen" demonstrations. In these demonstrations, protestors sat in front of memorials to commemorate people killed by police and gave them a moment of silence. They also reported protestors organized for another "sit-down" at City Hall to commemorate the lives taken by police. The same article mentions a "disband the police" demonstration also held in the Bay Area. The group simply marched around the neighborhood as a show of solidarity. These styles of protest are completely ethical and do not pose a threat to public safety. One Justin Emgushov, student at Wilcox High School, states that never in a local protest of "at least 2,000" he attended did he feel unsafe. When asked if he had witnessed any aggressive behavior at all, he replied that "the most annoying" thing was "someone walking through the park with FDT playing". Protests of this nature pose no danger to their attendees, as destruction of property and wanton endangerment are not present. According to The Mercury News, peaceful protests were organized in San Francisco where crowds gathered on the famous Golden Gate Bridge, another example of protests being well organized and not encroaching on private property. From news of these gatherings can arise questions about public health issues.
     As for health concerns revolving around Covid-19, the County of Santa Clara Public Health Department has issued an order that authorizes large gatherings in the form of protests. They urge protestors to wear face coverings and distance as much as possible, so if protocol is followed, the risk of catching the virus is lowered greatly. As long as the law is respected, the novel coronavirus should not become a health concern at peaceful protests.