Innovations in the Pandemic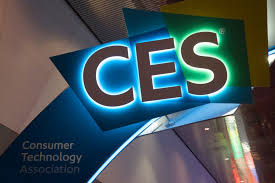 Every year, the world of technology and innovation waits for the event where people can share their thoughts and inventions in hopes of changing the world. That event is the Consumer Electronics Show, also known as the CES. CES began in June of 1967 at New York City. The show featured 117 exhibitors and attracted around 17,500 people. The original CES exhibited major companies such as Motorola with Lenovo, Panasonic-Matsushita, Sony, Toshiba, Zenith (now part of LG), RCA (now a Technicolor brand), Memorax, and more. Prominent leaders of the tech world such as Google, Apple, Microsoft, Intel, and Sansung have presented keynotes at this event. Today, CES continues to be the platform for innovators, and has even expanded to feature industries that are not connected to consumer technology. Although it is annually held at the Las Vegas Convention Center, the event took place virtually this year, due to the current circumstances. 
This year, the event lasted four days, from January 11th to January 14th. Each year, inventors and innovators present their pieces in a walkthrough exhibition format, where they can display their pieces to the general audience. Then, each prototype will be presented to a private audience, where it can be thoroughly explained, judged, and placed into one of 28 categories. At the end of the event, each category has a winner. Still, the goal is not to win an award but rather to win investors. This will allow investors and companies to understand the invention, and hopefully help the prototype come to the market. 
Domestic consumer device technology has been advancing in recent years. During this year's show, Samsung announced the Samsung Galaxy S21, S21+ and S21 Ultra. According to IGN, the lineup will feature a more "subtle camera module," Quad HD+ Resolution, and 120 Hz refresh rate. In order to rival the Apple Airpods Pro, Samsung also announced the Galaxy Buds Pro. Lenovo introduced two gaming laptops: the Legion 7 and the Slim 7, which will be joining their lineup this year. Otterbox joined with Xbox in order to create gaming accessories. This includes an Xbox controller shell, a phone clip for mobile gaming, a heat-dissipating case, and a controller carrier case. Otterbox is also launching a new smartphone screen protector. LG announced the G1 and C1 series of OLED TV screens. The G1 Aims to have a more vibrant picture with a thinner panel display, while the C1 series will range from 48 to 83 inches. Both will have processors in order to enhance the image quality and amplify and clarify the sound.
Although mainstream technology is always waiting in the tech world, CES also exhibits prototypes for the future of technology. For example, according to Yanko Design, the world's first robot dog with decentralized AI was revealed during the show. In the early 2000's, Sega Toys presented the Poo Chi, a robot dog toy. After that, many companies created robot dogs. But this year, KODA Inc. unveiled the world's first decentralized AI robotic dog, which can provide emotional, practical, and physical support. Unlike its predecessors, which according to Yanko Design, "couldn't even hold its note singing 'Ode to Joy,'" KODA Inc.'s dog has four 3-D cameras, one 13-megapixel camera at the front, a structure incorporating dog like features, 14 motors in order for full range of physical ability such as climbing stairs, and an 11 Teraflop processing unit. KODA Inc. hopes to use this technology to assist people emotionally and physically, just like an actual dog. 
KODA Inc.'s prototype is already in the making, but there were also many prototypes for futuristic technology. According to Interesting Engineering, Samsung released a futuristic prototype for a car. The Samsung Digital Cockpit aims to use the driverless vehicle idea that has been in CES for years, and convert it into a living room. Designed for the futuristic vehicles, the Cockpit wants to have a system of entertainment for long rides, especially when no one would have to drive. Samsung proposed the idea of using their 49 inch QLED display and its "immersive sound system." In addition to the large screen, multiple screens would be scattered through the cockpit in order for each passenger to view a screen. The wide range of screens will maximize the productivity and use of the display. Passengers would be allowed to do activities such as video conferences, view movies and shows, play games, and edit videos and pictures. Samsung also wants to use their screen for information such as health using their new service, Automotive Samsung Health, to track stress levels, food, and sleep.
Although the pandemic halted many inventions last year, innovators presented promising ideas for the future of the world and technology. Hopefully, next year, CES will be able to present more ideas that will change the future of our world.