The Media Demonized Meghan Markle: What's Going On?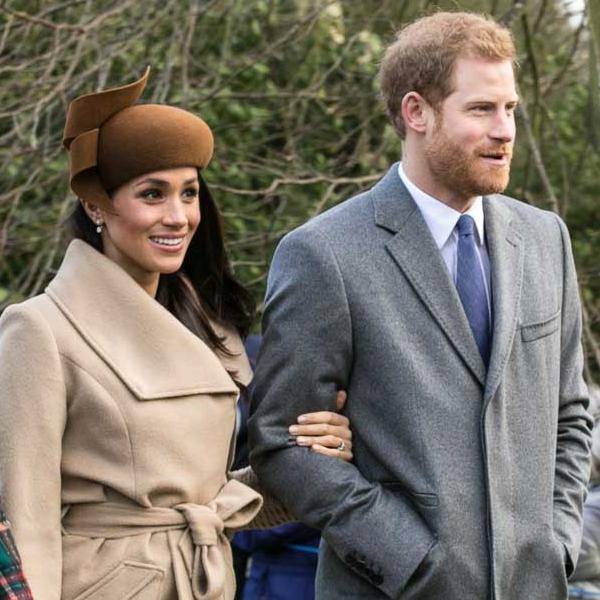 What once was a royal romance fit for a Disney love story has turned into something much less idealistic. The illusion of glamour, royalty, and fame has faded into a stark reality for Meghan Markle and Prince Harry, the newest members of the royal family. Unfortunately for the couple, while their marriage is still going strong, tensions within the royal family and the British press are making life difficult. 
     Meghan Markle, better known now as the Duchess of Sussex, was once an actress on different shows, including Suits. Not only is Markle a former actress, but her identity as a biracial American is unprecedented in the royal family. When she met Prince Harry in 2016, it was love at first sight. They were married in 2018 in a beautiful ceremony, and as far as most people knew, their life as a married couple was blissful. However, this changed quickly when Markle was finally married to Harry. The scathing British tabloids quickly attacked Markle from every angle. From accusations of infidelity to murder to leaked emails, they found a way to spread rumors and paint Markle in a malicious light. Magazines like the National Enquirer ran stories with headlines such as "Man-Eater Meghan's Secret First Hubby!"  and "Meghan and Matt's Dressing-Room Hookup!" The proliferation of negative media attention and sudden onslaught of hate was very detrimental to Markle's mental health. She stated in an interview with Oprah that "I knew that if I didn't say it that I would do it [commit suicide]—and I just didn't want to be alive anymore. And that was a very clear and real and frightening constant thought." Although her mental state was very fragile in that period of time, and may still be, she showed unimaginable courage by facing the stigma of mental health struggles. 
     The attacks against Markle weren't performed just by the British media: one man, Piers Morgan, took a very personal interest in tearing down Markle's character. Morgan was a TV presenter on Good Morning Britain until he resigned on March 9, 2021 due to backlash. This came from his repeated comments on Markle, and the viewers had finally had enough: over 41,000 viewers called in to complain about Morgan's behavior. In a tweet, he called the interview she gave with Oprah "nauseating cynical race-baiting propaganda." His deep-rooted hate stemmed from when she allegedly "ghosted" him after getting drinks in 2016, before she started dating Prince Harry. He has spent the past two years trying to call her out on various social media platforms and on Good Morning Britain. In yet another tweet, he spoke about Markle and Harry leaving the monarchy, saying that he was "Only surprised it took her so long to get Harry to ditch his family, the Monarchy, the military and his country. What a piece of work." The continued hate Morgan directed towards Markle culminated in the loss of his career, but Markle had to deal with the constant attacks on her character by a famous television personality for years. 
     Not only did Piers Morgan carry out a personal vendetta against Markle and Harry, members of the royal family itself discriminated against the two—Markle in particular. In the interview with Oprah, she revealed that there were "talks" about what color skin her firstborn, Archie, would be. Since she is half African-American, many speculations have arisen that the royal family in particular was worried that the baby would be very dark skinned, causing many to call out the royal family for being racist and colorist. Prince Harry said that "a large part" of why the two left the royal family was because of racism. 
     All of this abuse led to Markle and Harry's widely disputed departure from the royal family in January. Aptly dubbed "Megxit," this departure was the first of its kind. The two are stepping back as senior royals and becoming financially independent from the royal family. This came after months of struggling, both internally and externally. Markle desired against being a "voiceless figurehead," but when she tried to speak up, she was silenced by the traditions and customs of the royal family. Now, she has taken a stance against those traditional norms by talking about her life in a national interview, hosted by Oprah. 
      Overall, both Markle and Harry have had incredibly difficult times coping with their lives as royals and newlyweds. The intense scrutiny of the press and blasphemy made its dent  Markle's mental health, and eventually the two stepped back from the royal family, as they felt that it was too difficult to continue as they had been doing. The couple seem to be doing better, but the impact of these hard years on and also the patriarchal traditions and notions have made their lives more grueling than expected. All of this controversy has painted the royal family in a new light, and while many continue to believe in tradition and British royalty, many others are thinking that perhaps it's time for a change.