Wembley Stadium Goes Dark: Why?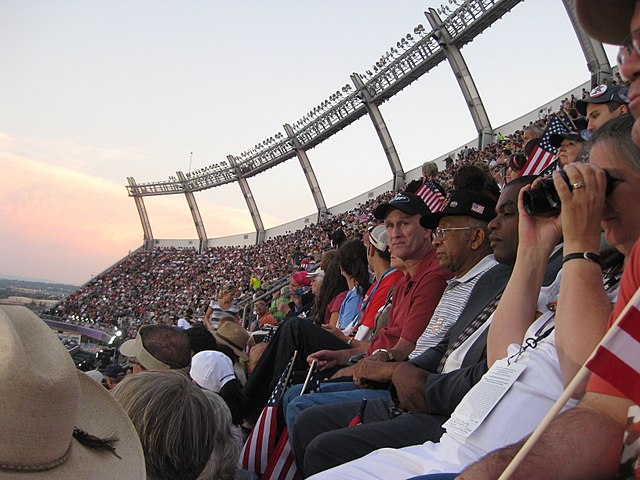 Screams, crashes, and wild cheering are all key parts of English football games regardless of where you reside in the world. These exhilarating aspects are not excluded from the sporting events at the Wembley Stadium, but rather, heightened to a completely different level.
Unless you are an avid sports fan, you have probably only heard the phrase "Wembley Stadium" used while viewing a broadcasted game or perhaps overhearing a conversation about Coldplay's upcoming 2022 tour. To be more precise than pieces of conversation that were most likely inaudible, Wembley Stadium can be described as one of the most famous soccer stadiums in the world. Located in Wembley, London, the stadium often hosts large sporting events with their premiere seating capacity of 99,354 and prime locations for watching both your favorite players and star artists.
Aside from the special place it holds in the hearts of millions of English sports fans, Wembley Stadium also has an exciting history filled with the details of the many renowned sporting events it has organized. Starting with the 1923 FACup Final, Wembley went on to host four more European cup finals and two Winners' Cup Finals — a significant amount of renowned matches.
With all this significant history and seeming popularity with worldwide sports fans, many questioning individuals are shocked by the stadium's intermittent closure. Amidst the Euro Cup 2020 final, fans' dedication to the stadium took a sharp turn for the worse when several of them attempted to get in without paying for their tickets. Consequently, a herd of violence broke out and due to ineffective police and security detail, these rabid fans snaked their way into the stadium, disrupting the peaceful environment of the game.
Laurence Taylor, a deputy assistant commissioner with the MET police, said that there had been 86 arrests in the Metropolitan police area, 51 at Wembley, and 19 police officers injured due to the violent events that took place. Taylor also mentioned that they "did not expect to see the incursion into Wembley" as it was "unusual," giving spectators and readers alike the impression that the events that occurred could potentially get worse in the future if the ban is not maintained.
Moreover, a statement by the English Football Association on Monday, October 18, 2021, explains the reasoning behind their decision to hold the next two events without spectators: "We condemn the terrible behavior of the individuals who caused the disgraceful scenes in and around Wembley stadium…We continue to work with the relevant authorities in support of their efforts to take action against those responsible and hold them to account."
Although these circumstances have caused fans to miss out on an in-person experience of watching their favorite players, they will still be able to watch in the comfort of their own homes. Though a better resolution than not having any method of viewing at all, the ultimatum still faced negative reception from fans who were looking forward to it.
Updates on the reopening of Wembley Stadium can be found on their website and through their variety of social media pages.