Tragedy Strikes at Astroworld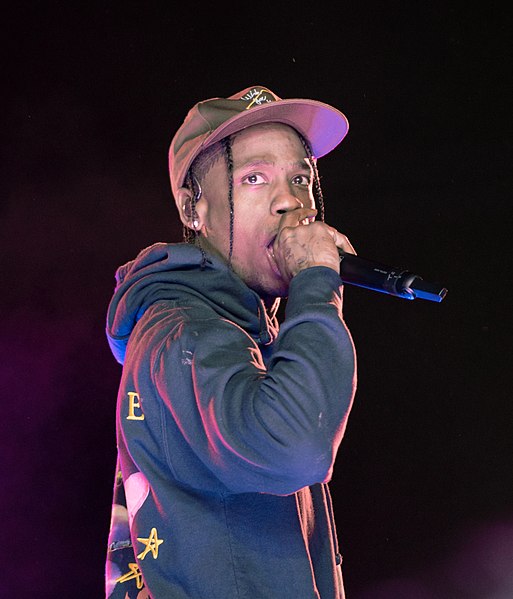 Concerts. The shared space of individuals expressing their love for musical artists. Chants, lights, hype music, and passionate screams from dedicated fans are all a familiar sight at crowded, sold-out concerts. And as artists grow their fanbase, the bigger the concert arena and crowd gets. But with the thrilling increase in popularity comes more danger.  Stage collapses, falling lights, and the topic of recent news, crushing crowds, are all issues that very popular artists face with excited crowds. On November 5, 2021, Travis Scott's anticipated concert, Astroworld Festival, brought about more than 50,000 of his dedicated fans to Houston, Texas.  But a day that was supposed to be filled with excitement took a quick turn in a matter of minutes when crowd surges killed several people and injured hundreds.
Rapper Travis Scott, the founder of the show, named it after his 2018 album "Astroworld" and has held annual festivals until the pandemic hit. Scott is no stranger to crowd stampedes at his concerts and has been charged twice in recent years for it. According to ABC News, Scott was first arrested in August of 2015 when he was charged for inciting a crowd to jump barriers at the Lollapalooza festival in Chicago. He was arrested again in May 2017, when he encouraged fans at the Walmart Music Pavilion in Arkansas, to jump barriers and overrun security. The first Astroworld Festival took place on November 17, 2018, in the rapper's hometown of Houston, Texas. Following his 2019 Astroworld Festival where 3 people were injured and taken to hospital because of breached barriers and stampedes, around 100 extra security were added to the team for safety. The Astroworld Festival has become a famous name amongst listeners as it is one of the most thrilling but rowdy concerts held annually.  On October 26, 2021, Scott announced the return of the show after a year of lockdown due to COVID-19. Through Instagram, the rapper announced the lineup of the concert which included Young Thug, SZA, 21 Savage, and more. Featuring icons in the industry, this show was deemed to be one of the biggest events of 2021 and also marked the return of normalcy after the pandemic. 
On the day of the concert, concertgoers began lining up and by the afternoon, fans broke through security, some without showing proof of vaccination. According to the Houston Police Department, at least 54 patients were treated by medical staff, even before the concert began, and they stated that they "noted dangerous crowd conditions." As the concert began, the crowd "began to compress toward the front of the stage," Houston Fire Chief Sam Peña told reporters. The packed crowd began pushing to the stage awaiting the rapper's awaited comeback. Around 9 p.m, fans were seen struggling to stand or keep their balance, and as a viral video shows, fans were seen showing signs of anxiety and stampeding, less than 10 minutes before the concert was scheduled to start. 
Because of the pandemic, Astroworld was live-streamed on Apple Music, and around 9:25 p.m, Scott was seen stopping the show to address a fan who needed help in front, saying "Somebody passed out right here." He stopped the show two more times to calm the chaos in the crowd, with one incident where an ambulance had to drive through the hyped crowd to address a fan who had passed out. 9:30 was when things started getting extremely dangerous. According to the HPD Activity Log that was released, medical staff had responded to someone who was unresponsive in the reserved section. A video went viral of fan Seanna Faith McCarty climbing onto a camera platform and asking the cameraman to turn his camera to the patient to get Scott's attention through the big screen, but the cameraman can be seen shaking off McCarty. Fatima Munoz, a concertgoer and San Antonio resident, described it as a "domino effect. She told ABC News, "I had fallen right on the floor, and that's when everybody started tumbling down, and I tried so hard to get up," she stated on the channel's podcast, "Start Here." "There's just too many people like on me, like those legit dog pile on me. I was on the floor. Nobody helped. I tried screaming for my life. I tried screaming for help." Not even 8 minutes later, Houston PD and Fire were seen responding to mass casualty at the concert, with people being crushed against the stage and collapsing. Scott was seen stopping the show for a 3rd time to bring attention to a distressed crowd and a viral video showed security lifting a body from the crowd. 
Scott had finally ended the concert at 10:12. According to the Houston Chronicle, Live Nation, the promoter of the show, had agreed to end the show earlier than scheduled, but Scott had made the decision to continue his set. After this article was released, Scott had received backlash like never before. Fans call him ignorant for not recognizing the stampede in his own show and comparing him to artists such as Adele and Harry Styles, who ended concerts early because fans were not treating each other in a safe manner, to avoid injuries and casualties. But what infuriated fans, even more, is when Scott's attorney, Ed McPherson, told ABC News, that the rapper did not know what was going on in the crowd. "When Travis knew something was going on, he would stop and make sure that somebody was helped," McPherson stated. "But, as far as knowing the magnitude, knowing that something was happening that could ultimately lead to the death of now nine people, certainly he didn't know any of that."
Two months and ten victims later, this concert has turned into one of the deadliest events post-lockdown. But a question has always remained. Are concerts as fun as they are deemed to be? Or do they pose a risk to life? This concert confirms the latter.