Another From South Africa Added to the Variant List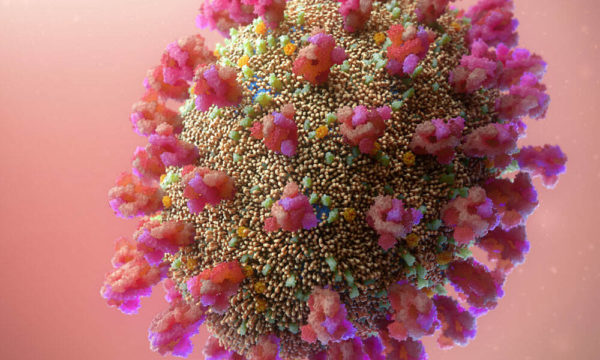 At the end of December 2020, a variant identified as B.1.1.7 that has been causing a large number of mutations was discovered in the US, bringing attention to many. The UK variant was bringing concerns from experts for its association with higher death rates. However, a more recently discovered variant from South Africa has especially been concerning experts with its high contagion rate. Mutations occur in every virus as they evolve to spread and thrive, resulting in mutants that are more contagious than a previous variant. The South African variant may have stemmed from "immunocompromised patients whose immune system has a harder time suppressing infections," says KRISP bioinformatician Houriyah Tegally. 
The arrival of the new variant was announced by the South African Health Minister Zweli Mkhize on December 18, discovered by scientists from Kwazulu-Natal Research Innovation and Sequencing Platform (KRISP). Dominant in the Eastern and Western Cape provinces of South Africa, twenty other countries such as Japan, Norway, and Austria have also found cases of the variant from South Africa. The UK has taken measures to ban direct flights to South Africa in order to prevent this new variant from spreading in the country. The chief advisor on COVID-19 to Public Health England, Dr. Susan Hopkins, shared, "We are carrying out work as a priority to understand the potential risk this variant may cause. It is important to say that there is currently no evidence that this variant causes more severe illness, or that the regulated vaccine would not protect against it."
The South African variant, 501.V2, carries a mutation called E484K, called the "escape mutant" with an ability to escape some of the antibiotics produced by the vaccine. Scientists say that they highly doubt this variant will render the vaccine useless. According to BBC News, when the scientists used twenty blood samples to test the Pfizer COVID vaccine against N501Y, one of the mutations found in South Africa, the vaccine seemed to work with no issues. However, scientists still see the possibility that E484K—either on its own or combined with another mutant—may decrease the effectiveness of the vaccine that is going around in the world just now. An expert in cell microbiology at University of Reading, Dr. Simon Clarke, said, "The South African variant has a number of additional mutations including changes to some of the virus' spike proteins which are concerning." Since coronavirus uses spike proteins to enter the human cells, and vaccines target the immune response to these spike proteins, experts are worried that the changes in the proteins will cause the vaccines to malfunction. Additionally, the head department of infectious disease at Imperial College London also mentions that changes in protein spikes "would make it easier for the virus to enter cells, and could biologically explain an increase in transmission," meaning that the virus may be easier to transfer between people.
According to CNN, researchers at the Fred Hutchinson Cancer Center in Seattle have looked into plasmas of COVID recovered patients in order to test the new variant on the vaccine. They found that the antibiotics were not able to neutralize the virus of the variant with E484K. Even though information on this new mutant is unclear as there is not a sizable amount of data surrounding it, scientists also fear other mutations in the South African variant. According to WHO, there is no evidence that can determine if this new variant will cause severe diseases or deaths. However, Tegally warns that the new variant could possibly present higher risk of reinfection. According to Medicalxpress, in October, twenty percent of COVID cases in South Africa was due to the new variant, and as of December, more than eighty percent of COVID cases are caused by the new variant. Tegally adds, "We are waiting to sequence more of the January cases [and] would not be surprised if those samples are close to 90 percent or even more."
COVID-19 viruses are mutating daily. It is important to make sure that public health guidelines are followed even after the vaccines are distributed all over the world, as scientists are not able to predict what other mutations could possibly hinder the vaccine.