Artist Spotlight: Aoife Faul
Hang on for a minute...we're trying to find some more stories you might like.
From a young age, the artist of the month, Aoife Faul has been very creative and interested in the arts. Not only does she drive herself to new challenges, but she also thinks outside of the box and makes sure to put her 100 percent effort into every piece. She is secretary of the Thespian Club and is currently in AP Studio Art for the 2016-2017 school year.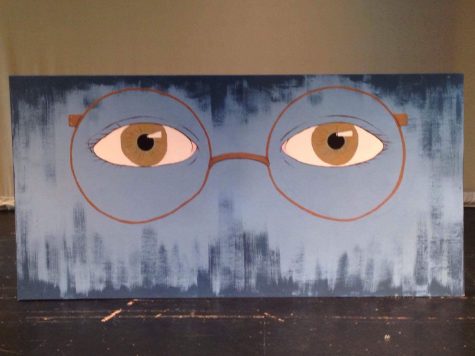 Faul began drawing and painting at the age of twelve. Her interest in art developed when she discovered a drawing app on her Nintendo DS and found a community within it that was dedicated to artistic values. Since then, Faul has become addicted to the arts. When it comes to her expressions, Faul does not have any specific method; she simply allows the art to "come to her." Whenever something sparks her interest, she thinks of a way to incorporate that into her art, and then begins.
Faul shared that her friends inspire her most. Not only are her friends supportive whenever she is starting a new project, but she is able to draw based off of her friends' personalities and the way they hold themselves. During an interview with Faul, she mentioned, "My friends inspire me because of how creative and fun they are." Having love and support is something Faul appreciates greatly and it shows through her work. In addition to her friends, another inspiration of Faul's is artists from social media, such as Instagram. She states, "These people inspire me because they have such interesting art and they are very creative. In addition to this, I like to see the type of work other artists do."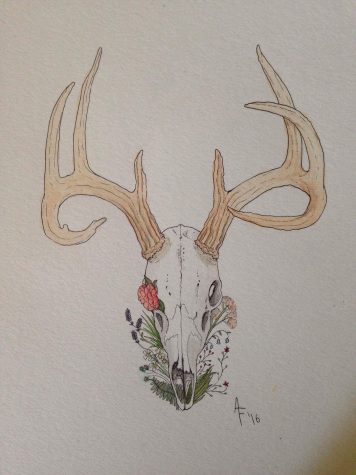 In terms of her art style, Faul draws many characters but as of recently she has decided to turn her drawings into a sort of off-beat style and pushing herself to do a more graphic design during her AP Studio Art class. Her style of art relates back to why Faul likes to observe other artists' work from Instagram. She comments that, "They are very aesthetically pleasing, use great compositions, and have interesting variety." These inspirations of other artists help her create her own style of art, whether it is by using a similar technique, or taking the skills she had observed and incorporating it into her art.
In terms of the future, Faul hopes to integrate her love of art and theater into a career. She has been looking into joining a scenic painting unit, which creates background paintings for theater and movies, or looking into furthering her career with animation and character development. Some institutions that Faul is looking into include the SAE Expression Creative Media College and the Cogswell Polytechnical college.
As for advice, Faul states, "Although some might not feel as if they are good or talented enough to pursue art, in reality art takes practice and inspiration. All artists started somewhere, probably thinking they were not very skilled at first. If someone is really passionate in either starting art for a career or pursuing it for a past time, then trying it could not hurt."