October Artist of the Month: Nicole
Ishita Wilson, News Editor
January 8, 2016
Filed under Lit-Art
Hang on for a minute...we're trying to find some more stories you might like.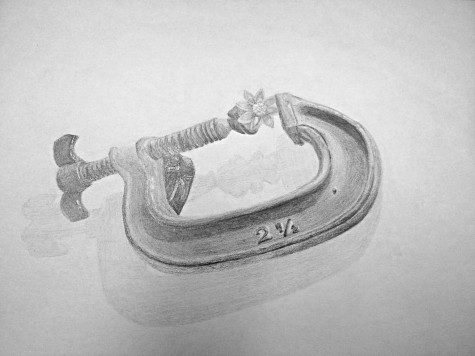 Nicole Toribio, a senior at Wilcox High School, has been an art-lover through the ages. From an extremely young age, Toribio pursued art, and nothing motivated her more than pure passion. "My whole life, I have liked art," she recollects. Throughout her childhood, she remembers wielding a box of markers and unleashing her young mind to a world of imagination. Although her own love for art propelled her towards an artistic future, her father's artistic background also greatly influenced her as an artist. Toribio recalls that her father was always a skilled artist, and she remembers watching him paint several acrylic landscapes when she was younger. Over the years, Toribio's love for art has even led her to the decision to become an art major in college.
Like all artists, she too has dabbled in different art forms. Although she considers herself to be best at pencil and charcoal sketches, her favorite type of art is digital. As Toribio thinks about her future in art, she states in a felicitous tone that "the thought of working at Pixar is very appealing." However, she expresses that "a more realistic" ambition of hers is to work at a video game company. She has a passion for digital landscaping, and wishes to one day use her talent to design virtual worlds seen in video games. Currently, Toribio is working on a "huge digital project" in which she plans to bring alive a world that has only previously existed in her mind.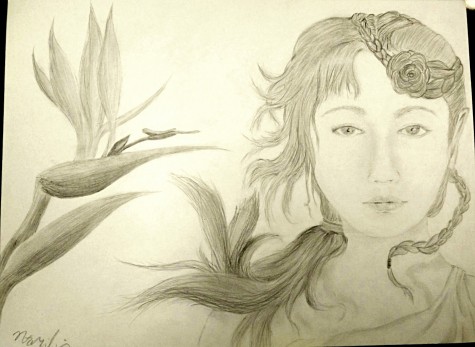 Utilizing her talents, Toribio has also been tremendously involved with the fine arts program at Wilcox. She has completed the Introduction to Art class and the Drawing and Painting class, and is currently working on her art portfolio as an AP Art student. The art portfolio, compulsory for all AP Art students, requires a total of twelve original art pieces, each applying different mediums, subjects, and concentrations. One project that Toribio is most proud of is a pencil drawing in which she tried to portray the similarities between a girl's facial features and the flowers around her.
While many do tend to dub artists as the epitome of "creativity" and "imagination," being an artist is not always accompanied with a free-flow of ideas from one's mind to one's canvas. "I had art blocks like you wouldn't believe!" Toribio exclaims, and further goes on to convey that "it is impossible to go without art blocks." She remembers days when she wanted to make something, but could not figure out the means of completing it. However, breaking through these barriers is what makes artists admirable, and Toribio has achieved just that as she actively chases a future in art.
While countless attributes are compiled together for the making of an artist, the most important one of all is confidence. "Don't doubt yourselves," Toribio encourages, "if it's art, it is beauty."